Summer almost done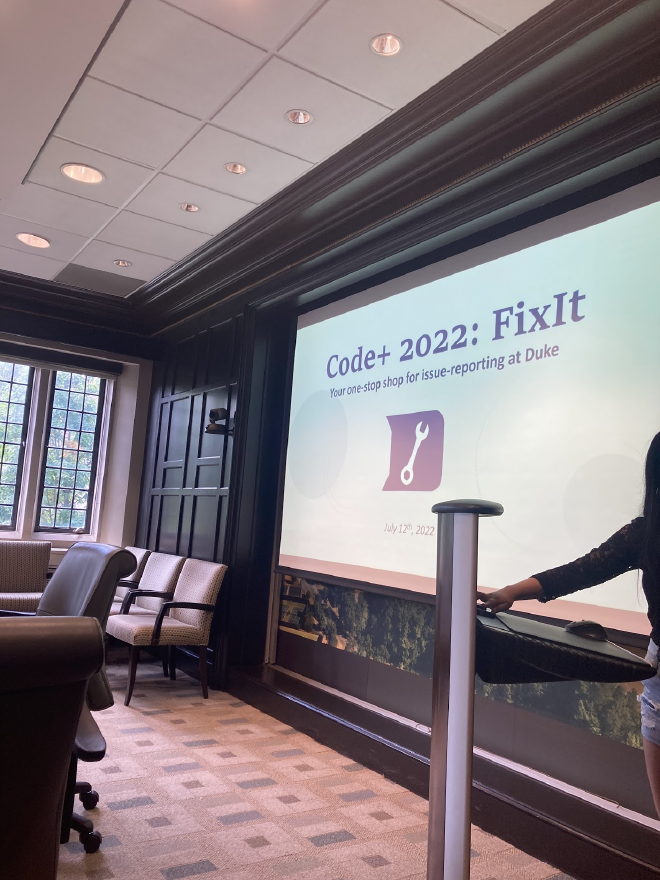 The flight to California is just to long to do anything. So why not wrapping up my summer so far.
Less than a month until the next school year. Looking back at the past three months, I have accimplished and grown so much that I would never imagine before everything started.
The main part of this summer is definitely code plus. I learned so much over the course of 10 weeks. I never built any app or any comprehensive project that could be used for actual users and most of them were just a single program that takes certain inputs and calculates outputs as demanded. FixIt is an actual web application that Duke people could use in the future. I am also very grateful for all the people I met through Code+, who I hanged out with every weekend and karoake all day long. That was such a great experience for me. More than that, Code+ is an actual full-time job that provides me an invaluable opportunity to take a glimpse of what does it look like to work in tech field. I would say it could not be better. I am very determined that software engineer is what I want to be in the future and I dreadfully enjoyed the entire coding and developing process. One core thing I learned from this work is definitely communications and collaborations with teammates, sponsors and stakeholders. To be honest, it was not a very pleasant experience working with some of my collegues but because of their unwillingness to get things done, I got a lot of things done and learned frontend, backend, devops and product design/management which are a lot of stuff to learn in 10 weeks. Thus, in the future, I plan to keep working on the project to put it into production to make impacts on the Duke community.
This summer, I genuinely feel fruitful in terms of what I have gained. Besides technical skills and career goals, I have grown spiritually. I believe it's God's will to let me spend the summer with Makenew and let them guide me on my path to faith. I am still confused, scared and self-centered, but I know what is the truth and I have the willingness to move forward to be closer to God and confront my sins.
Also leetcoding is becoming a habit for me now. I am very looking forward to the recruitment season and hope I could have the offer I want. Especially when one of the DevOps folks in Duke OIT office asked me: "where are you going for internship next year? Google or Facebook?" I was flattered and was really delighted that people see and acknowledge my skills and passion in terms of software engineering. I am confident. Also I am really grateful for one of my friend who are doing mock interview with me every week to help me in every means. I could not be more appreciate his help and guidence.
In summary, it is the only ever summer I feel like that I actually made some positive learning and progress rather than having pure fun every day and feeling guilty after summer ended. I LOVE this summer and better things will come!
Looking forwad to what's going to happen in California.