Last Spring Festival with Family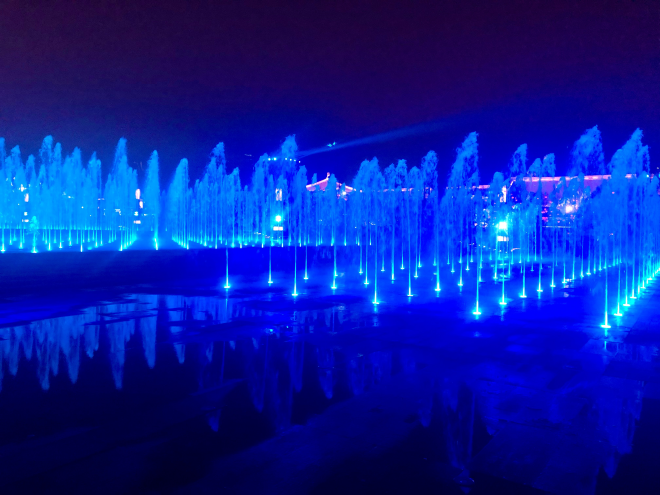 The year of OX, the last Spring Festival I could spend time with family members together. In my childhood memory, the New Year was full of happiness, mostly sounds of firecrackers… However, as growing up I find less and less interest and meaningful this traditional festival is. It soon became a period of blank. Nothing much I could do. Yet, this year, is completely different for me.
My mom was the first person reminded me of the importance of this year. She planned a lot of places to go where we never had available time to visit together.
Movies
My parents, my brother and I never went to movie threater together. This holiday, we watched 3 movies together. Regardless of the movie, I love the time we taking walk together in midnight after finishing watching.
Shopping
The same, the last time we shopped together was like 5 years ago. This holiday, we went to Outlets together. Initially, we were going to buy some cloths for my mom. It ended up with mostly my father's and my shirts. My mom bought nothing for her.
Hiking
We went to the very north of our city, a large wetland park. When I was in primary school, I often came here for biking and flying kites. After a long time, I attempted the same thing. Out kites fell once on a tree and my father grabbed it down sucessfully.
Cuisine
Living in Xi'an, I haven't been to the famous cuisine street for a long time. This time, my mom carried us to there. The whole street was full of lights even at night, crowded with visitors and locals.
Dayan Pagoda
Another famous historical sites in my city. It was full of people but impressive of foutain show.
Shopping mall
The biggest shopping mall in our city. We bought nothing but ate a lot haha. Mom was nervous when taking the longest escalator stright up to 6 floors, which was originally her idea to take it.
Nature
We went to the south of our city. Along our way, we visited a fishing site, a temple where a thousand-year trees standing. I prayed to the Buddha statue to keep my family safe and healthy and also something else.