Physical Exercises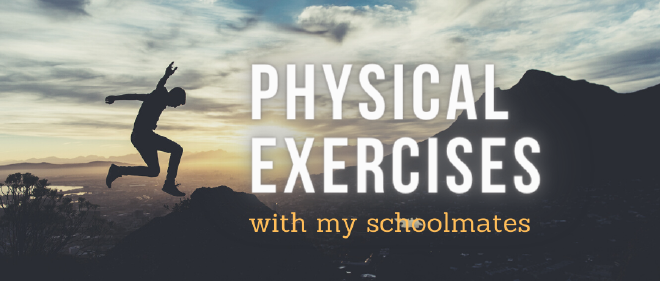 On August 28th, I went to a military training base in rural area of my city with my fellow students. Originally, I thought it would be a tough time based on all my past formidable experience with such training. However, I didn't take it anymore during my time in both middle and high school. I took a trip and had computer science classes instead. A fun fact is that I became the whitest among my class after they coming back from training.
Apart from worry, excitement also haunted around me because it's been a long time to have a training. The result turned out it didn't let me down and I really learned a lot from this fantastic experience.
Being a team leader
Trying my best to be the team leader is always my style, especially participating in a short-time camp. I frimly deem it's a great opportunity to promote and improve myself. Then I became the leader of group 6 without any hesitate. I deeply know that I am lack of leadership and most important, the decisive personality. This time I failed again on improving that. Everytime I become a leader in a program, unfortunately, I never felt improvement in this field.
Besides that, I believe I did great a great job. Organizing the team, encourging everyone doing high-altitude program and cimmitting myself to everything I can.
Standing on the stage
I never ever have the confidence to stand on the stage singing a song in front of the public. This time I really broke out of my shell. At the begining, I chose to do so because we could get bonus point if there was an extra individual show in my group, but that night, after presenting our awkward group show, I felt like nothing could stop me. I wanted to go on the stage to chanllege myslef. Looked like drunk, I sang the song Something just like this with two of my friends. Standing on the stage, I jumped and cheered. I felt my flow at that very moment. There was no fears, no shyness, only overwhelmed with confidence and excitement. It was a chance now or never, I need to take it. I told myself.
I love that feeling on the stage hoping I can sing songs in more places in my future. Since I cannot playing computer tricks on stage, I need to cultivate myself some skills that can be shown anytime like dancing and singing.