Chrome Extension recommendation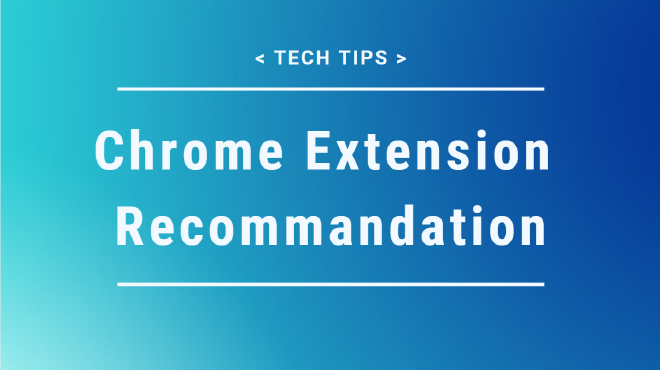 First of all, let's see what extensions I am using now.
Why do I write the blog?
---
I was using Microsoft Edge since I am a one hundred percent fan of Microsoft, also because I believe that the original one is the best one just like original desktop wallpaper, original antivirus software and so on. However, I have changed to Google Chrome Browser a few month ago. I realized that Chrome is truly worthy of the name. A multitude of wide-ranging extension, highly personalized costume and super fast response speed are the reason that I love this browser so much.
When I explore the Google Extension Shop, I found many interesting and perfect extensions. After my trying and experiencing, I got a list of the best extension recommended personally. Hope the following extensions would be helpful for you. Feel free to ask any kind of questions in the comment zone at the bottom of the blog!
Google Helper
---
Function
The name has already indicated the function of the extension which is helping you to surf on google… You can surf on the Internet around the world with it. I recommend it because its stability and stability. Just a Chrome extension can be the global proxy of your computer, which means you are allowed to watch YouTube without using Chrome.
It also has a version for mobile phone including IOS and Android.
How to use it
Download Google Chrome Browser and install it.
Download Google Helper and unzip the package.
Open Chrome and type chrome://extensions/ in the address bar. You will find the same page like the following one .
Press Load unpacked and a pop-up will appear. Select your unzip extension folder and confirm.

Now the Google Helper are successfully installed in your Chrome like this.
It's your time to explore it! Have fun!
From now on you can directly search and download various extensions from Google Official Extension Store which means the following extensions you only need you find it in extension store!
grammarly for Chrome
---
Function
It's the best extension for our English learners using AI and many other advanced algorithm to correct and improve our writing skills. You grammar mistakes will be recognized and corrected automatically.
How to use it
Press New Document to create your space. You can copy your text from word or somewhere else to the grammarly and it's time to witness the magic.
You can use grammarly even on a text box inside the webpage. Try to find out this fantastic feature by your own.
Dadda Translate
---
Function
look up any word in the text on the website simultniously
Sync your word data with Youdao, Beike and many other apps.
help you review and memorize the word scientifically
Advantages
extremely beautiful and simple interface
the word translation is accurate and authoritative
it has automatic pronunciation