Tech Flow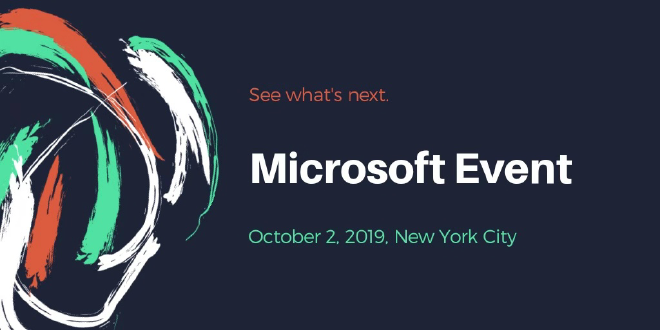 We do more than change the world.

We create it.
It's an amazing, fantastic, incredible, unprecedented event about technology products I had ever seen. Now I believe that Microsoft is a company that will change the world more than once.
Before the event
---
One month ago, I had already know a Microsoft event will be held. As usual, I was excitedly waiting for the coming event with high expectation. I heard that there would be a dual-screen devices coming out, but I never think that much.
I put all things down and sit in front of my Surface Book very early with the worry of missing any point.
During the event
The course happened more quick than I thought. Satya just briefly talked about his original experience with computer and technology, then switching to Panos Panay, the Chief Product Officer in Microsoft, the most awesome guy I think. He firstly mentioned his love, his daughter, loving playing the pianos. "Everyone will come into flow when you are focusing on one thing", it's the most important thing he talked about. I was a little confused when I first heard about that. But it become clear with the whole event carrying on.
I believe it's true for everyone who has seen the event that Microsoft is not building software and hardware, moreover, they are creating the working flow, the focusing flow, the mind flow for everyone to increase people's productivity. Pano's daughter, the disabled lady working in Corning, the Surface fans, they are all good examples of it. The mission of Microsoft is to empower every person and organization on the planet to achieve more. I think creating unique flow enjoyment is the way Microsoft is trying to do, which is incredible beyond any concept based on other company. I want to say that Microsoft is doing what a big company should do, taking the obligation that a big company should have, and perceiving the future sharply than others.
Besides these amazing Surface product, I see the ambitious, the insight of Microsoft.
More about product
All the product are incredibly excellent. Surface Laptop 3, Surface Pro 7, Surface Pro X, Surface Earbuds, Surface Neo, Surface Duo, they are all subvert the concept of electronic devices.
I want to talk more about Surface Neo. After Surface Pro X, I thought it was end, no more new product, of course with a little disappointed. However, to my surprise, a subversive product, Surface Neo, came out suddenly. At the second that an extra keyboard appeared from the back of one of the dual-screen, I was shocked just like 4 years ago. I still remember when the screen and keyboard of Surface Book separated, a strong emotion came to my mind. I have been waiting for this feeling for a long time, and now I feel it again.
Thanks for Microsoft, expanding the boarder for us, for the future. I am impressed and assuredly impressing on.